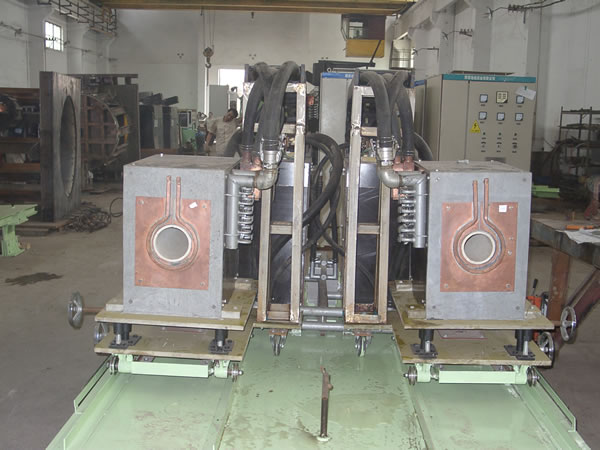 The pipe end pier is thickened with medium frequency induction heating equipment as an auxiliary equipment for the oil pipe end thickening production line, which is used for heating the end of the oil pipe to achieve the purpose of the end of the oil pipe. A medium-frequency induction heating power supply, an inductor furnace body and a water cooling device are required in the pipe end thickening production line.


First, the process requirements
1. Heating method: The end of the oil pipe is heated and heated by the inductor.
2, heating properties: diathermy
3, steel pipe specifications:
Outer diameter: ф108mm
Wall thickness: 18mm
Steel grade: 42crmo
4, heating time 30S
5, heating length 150mm
6, heating power 160KW
I. Technical description and characteristics
1, heating power determination
The determination of the heating power is mainly based on the heating quality of the hot oil pipe, the final heating temperature rise and the heating efficiency, and the principle of leaving a certain margin. With reference to the power level of the IF power series, the standard intermediate frequency power supply is used to simplify the power supply design. .
2, heating frequency determination
The heating frequency is determined mainly by factors such as the material, geometric size, heating speed, power density during heating, and relative magnetic permeability of the workpiece during heating. The heating frequency of the heating source is determined to be 2.5 KHZ.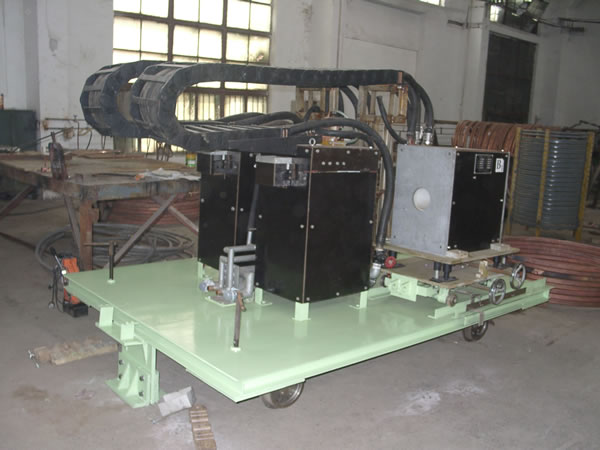 3, medium frequency heating power supply selection
According to the determination of the power and frequency of the intermediate frequency heating power supply, under the premise of satisfying the heating process, the model of the medium frequency induction heating power source is selected as: KGPS160KW/2.5KHz