Electric furnace building machine for furnace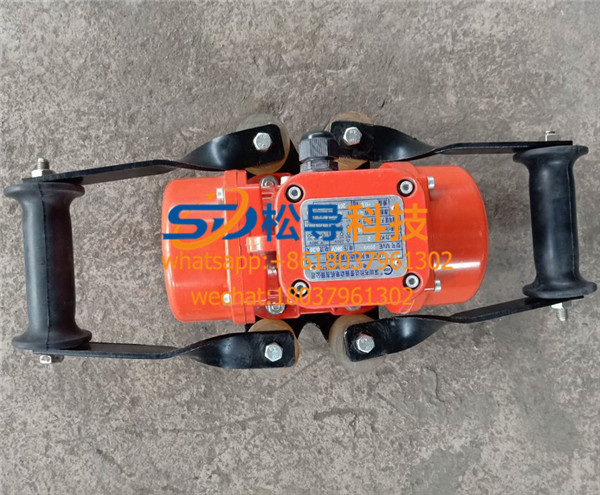 Electric furnace building principle
Electric furnace building machine mainly used in melting furnace lining to make, belong to knot lining specialized tools.According to the vibration force generated by the motor driving the eccentric wheel, the vibration force is transmitted to the sand material through the furnace lining vibration plate and the vibration plate of the furnace wall, and the sand material is pressed and the air inside the sand is discharged, so that A high packing density is achieved between the sand and the sand.
Electric furnace building machine is produced according to the motor drives eccentric gear to get the vibration, through the virbraton of lining plate and furnace wall pass vibration to sand, sand compaction is expected to air in the sand side by side, to make the sand and the sand material between get to a high packing density.
Electric furnace building machine is made up of vibrating host and furnace builder tools. Construction tools include: the flat spade, vibration of furnace bottom, furnace wall with flat plate, tamping fork, extended tube, pipe joint, etc.
Advantage of the bulding furnace machine
1. Reduced personnel needs
1-2 people in small furnace, 2-3 people in large furnace, can operate according to the requirements of use, easy to learn. Personnel rotation for 2 people is beaten with hand tools and changed every 5 minutes.
2, save knotting time
Compared with the original knotting method, according to the capacity of the electric furnace, the knotting time can be shortened by 2-6 hours. The electric furnace building machine is not as long as possible, and can be operated as required.
3. Save workers' labor
One person operates, one person assists, and the two exchanges every 10 minutes. When using, keep your hands steady, no need to manually apply force. And it is very beneficial to the environment, and it will not generate dust due to knotting.
4, improve the knot firmness
The use of an electric furnace can make the connection between the layers of the lining more tight and uniform, and the compaction can be achieved after sintering. According to the capacity of the furnace body, how much is added, etc., after the completion of the requirements, the compactness is very obvious.
5, the furnace lining knot evenly
After the vibration force is adjusted, the vibration force generated each time is very uniform, and the vibration frequency is high, which facilitates the continuous exhaust of the sand, so the lining is more uniform after knotting.
6, the furnace lining life is stable
Greatly improve the life of the lining, use the same workers, materials, and operating procedures each time, the difference is within 10 heats. The average life expectancy is increased by 10% by using an electric furnace. If you are experienced, you can increase it by 15%-20%.